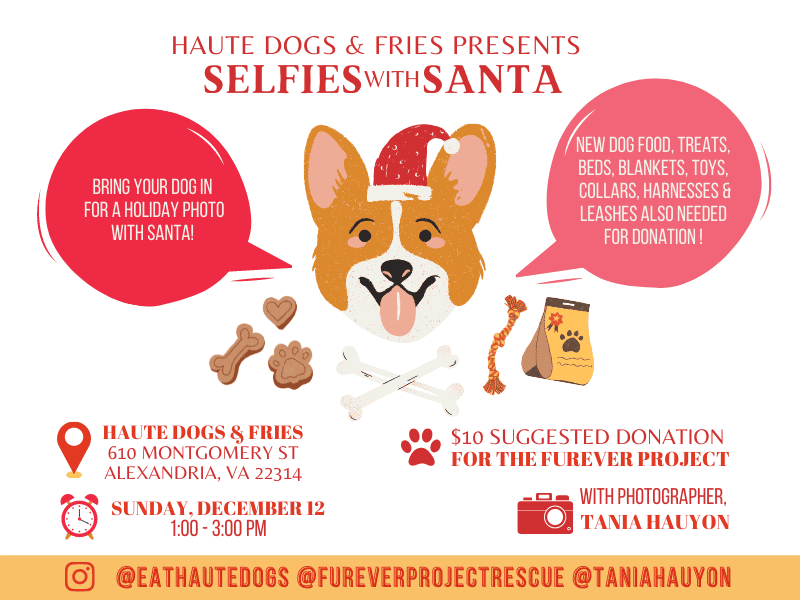 Selfies with Santa!
Selfies with Santa Photos!
Thank you to all who came to "Selfies with Santa" this past Sunday, we are thrilled with the amount of support shown for "The Furever Project Rescue" ! We can speak for Santa, he loved meeting all your dogs (and kids too)!
Thank you to both Santa & Tania for taking time out of their busy holiday season, it means the world to us! Photos have been posted on our Facebook page. We will be posting some of them here and our instagram as well, check for additional images there!
Please be sure to tag us in any re-post, we would love to spread the world about dog rescue, our photographer - Tania Hauyon, great hot dogs & future events like this!
Reach out to The Furever Project Rescue and Tania Hauyon Photo for any services or inquiries regarding their services through the links below!
Happy Holidays to you and yours!
Love, your friends at Haute Dogs & Fries